south florida ballet opened in 1997
When South Florida Ballet opened in 1997, Artistic Director Jennifer Rose wanted to create a ballet school accessible for those who wished to pursue ballet professionally and for enthusiasts who appreciated the art form. Coming from a past where access to ballet training was primarily audition-based, South Florida Ballet sought to provide a premier dance education for all interested. Jennifer combined her professional ballet training, experience as a dance teacher, and creativity as a choreographer when designing the school's curriculum. Within the school's first few years, students were accepted into some of the nation's top ballet programs. Maria Eugenia Lorenzo and Riolama Lorenzo-Lasa (dancer with New York City Ballet and Principal with Pennsylvania Ballet) joined the school's faculty in the early 2000s, providing their professional expertise and dedication.
The school soon outgrew its original location and relocated to a repurposed warehouse space of over 5,000 square feet with high dock ceilings and sprung floors for dancing, creating one of the most professional dance facilities in the area. Professional ballet dancers Lourdes Gomez (Principal with The Cuban National Ballet) & Hiroko Sakakibara-Sliva (The Royal Ballet School Antwerp) joined our faculty in the 2010s, maintaining our school's professional insight.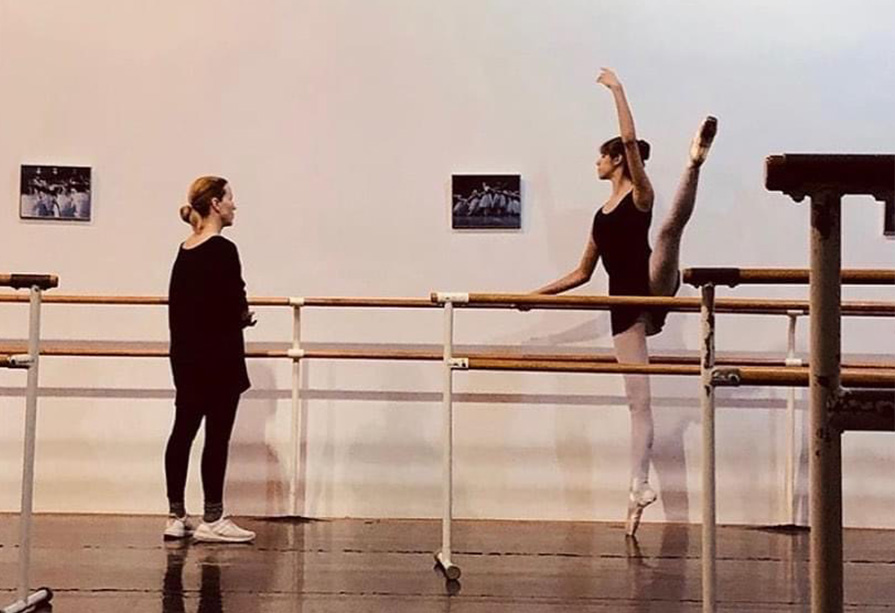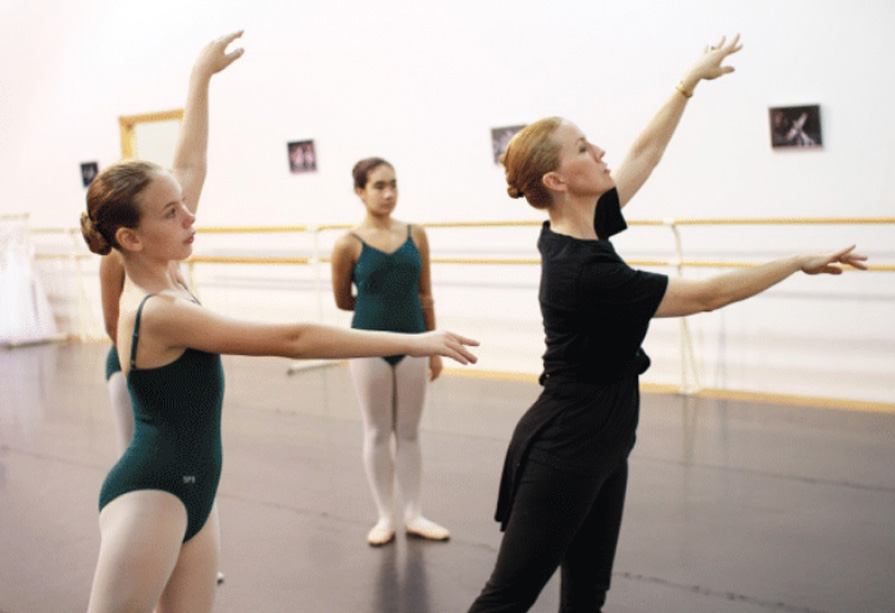 Artistic Director Jennifer Rose working with students
awards & scholarships
Our school has won several awards in ballet and dance competitions, and our students have received scholarships and admittance to study with some of the most prestigious ballet companies and schools, including:
American Ballet Theatre
Alvin Ailey
Boston Ballet
Bolshoi Ballet Academy
Central Pennsylvania Youth Ballet
Colorado Ballet
Dance Theatre of Harlem
Ellison Ballet
Gelsey Kirkland Academy of Classical Ballet
The HARID Conservatory
Houston Ballet
Joffrey Ballet
Tulsa Ballet
The School of American Ballet
The Juilliard School
The Kirov Academy of Washington DC
Milwaukee Ballet
Next Generation Ballet
North Carolina Ballet
The Nutmeg Ballet Conservatory
Oklahoma City Ballet
Orlando Ballet
The RockSchool for Dance Education
San Francisco Ballet
Vassiliev Academy of Classical Ballet
About Us